When buying a complete bicycle, you must always pay attention to the little things.
Somewhere you have to save, or choose not to take shortcuts and come out with a product without compromise but whose value will go unnoticed by many and the headset is one of those components.
A 'simple' headset costs a fraction of a 'serious' one and above all they all work for a while. The difference in quality always comes out after six months or a year. We have chosen Cane Creek series 40 to equip the whole range.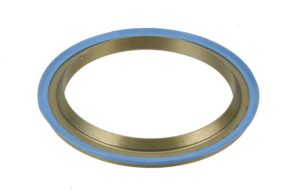 What convinced us to invest twice as much?
- Build quality with very high quality sealed bearings.
- Superior finish, where every component is anodized to increase durability and improve operation.
- Weight: 85 grams plus 15 grams of plate
- Plate with protective o-ring. Really great solution for shielding dirt coming from below, which is 95% of the dirt a headset has to handle.
- Spare parts availability: all available piece by piece. It is not a handcrafted product which, although of high quality, is not able to make a spare part available in Laos or even only in France in a short time.
Which of you has relevant experiences, opinions, advice or information?
We are listening to your input!